Compact Disc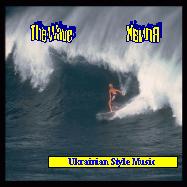 Featuring nearly an hour of digitally recorded and mastered music. A must for all collectors!!
Compact Disc and cassette SOLD OUT
Thank you very much for your patronage!
Wave Wear
PRICED FOR EVERYONE'S BUDGET!
Have your choice of:
Navy blue golf shirt with an embroidered Wave logo for any relaxed casual event and easy wear. Only $15

For cooler summer evenings or winter days try our very fashionable denim blue active wear also with an emroidered Wave logo. Only $20
Both items include shipping and handling!
Lets face it you can't even get these prices in the store on sale!